5-Minute face
Creating that ideal look is hard enough with an hour to spare -- but what if you just have five minutes to put your makeup on? Kate Cipriano, a Philadelphia-based makeup artist, offers some fabulous tips and makeup routines for getting beautiful fast.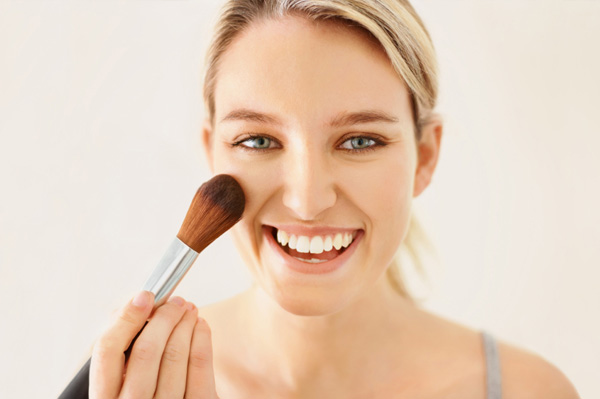 Post-Workout Wonder

Here's a perfect makeup routine for all you early risers who hit the gym before dawn and need a quick makeup look afterward to get you through your workday.
Stila One Step Makeup: "This product packs a punch! Squeeze two to three pumps onto your fingertips and gently massage into your face; instantly, you get the benefits of a primer, foundation, concealer and powder," Cipriano says.
Next, grab Finger Paints from Josie Maran in Lovely. "This small, portable palette is full of gorgeous products, all of which can be applied with your fingers," Cipriano says. The soft, feminine colors work on most skin tones, and the products are interchangeable. It's a great product to bring soft, healthy, glowing color to your lids, lips and cheeks. Best of all, this quad is natural and organic, and does not contain fragrances or parabens.
These two multi-duty products give you that five-minute face -- and lighten your gym bag load.
from day to night in 5 minutes flat
This look is based on sexy eyes and defined brows. "If you think it takes time or an expert to create the perfect smoky eye, think again!" Cipriano says. Pick up Benefit's Smokin' Eye Kit, which contains everything you need in one spot: Three amazing eye colors that you can blend with the mini brush. It also contains tools to quickly define the brow -- even mini tweezers for discreet touch-ups.
Finish this look by applying a few swipes of dark black lengthening mascara and a natural pink lip color such as MAC lip glass in Feeling Dreamy.
Breathtakingly Beachy
Summer is definitely upon us, and schedules are packed with outdoor cocktail parties, patio happy hours and beach barbecues; the last thing you want to do is waste your precious summer days with a lengthy makeup routine.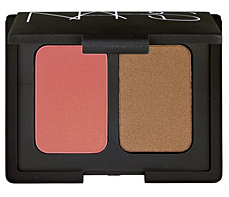 Here's a way to look breathtakingly beachy in a flash: Start with a tinted moisturizer for flawless coverage and protection from the outdoor elements. "I recommend Lancôme's high-potency, vitamin-infused tinted moisturizer, Bienfait Multi-Vital Teinté. This product will give you a flawless skin tone and blends quickly and easily into your skin," Cipriano says.
Top the tinted moisturizer with a brush of Nars Cosmetics Blush Duo in Orgasm/Laguna. This blush/bronzer combo shade is universally flattering and gives you that quintessential summer glow. Hit the lip with a little luxury with Too Faced Champagne-Infused Lipstick in Free Love, and don't leave home without the ever-essential swipes of mascara (Cover Girl Lash Blast is a great standby).
Pop some super-cute blotting papers (such as Tokidoki Cartina Blotting Papers) into your wristlet before you head out the door to refresh your complexion throughout these sultry summer nights.
Being beautiful doesn't require tons of time. Be prepared, and be gorgeous!
Get smokin' eyes
Tutorial: Benefit smokin' eyes
Makeup artist Joseph Perez shows how to get smoky eyes using the Benefit Smokin' Eyes kit.
More beauty ideas for busy mornings:
---
---
---