Long hairstyles
When you have long hair, you can do so much with it. So, how come it feels like you're doing the same three looks over and over again? For those of you in a hairstyle rut, we have just the solution for getting gorgeous 'dos without new gadgets or long processes. Check out these simple styles for long hair.

Double braid
If you want your hair off your neck but are going for a little more pizzazz than a regular pony, try a double braid. Part your hair in the middle all the way back to the nape of your neck. Pin half up so you can concentrate on one half at a time. Start French braiding your hair from the nape of your neck up, around the side of your head to your forehead. Finish it off so there is a long braid growing out of your forehead, almost like a unicorn. Unpin the other half and braid it in the same way. Cross the braids at your forehead and pin the braid that started on your left side behind your right ear and the braid on your right behind your left. Do this when your hair is dry and textured (maybe a day or two after a wash) so you get pieces flying out of the braid. This messy look will keep you looking funky and not like you're straight out of a German folk tale. 
Simple up do hairstyle gallery >>
Asymmetrical
Make whatever you normally do to your hair asymmetrical. Push your everyday ponytail to the side for a totally different look. If you pin back your hair, do it only on your right side, and let your left side loose. Even a bun on the side, if you keep it low and loose, can refresh your typical look. An asymmetrical look adds an entirely new level of sophistication to even the simplest of  'dos. 
Kid again
If you're gunning for simple, how about updating some of your favorite looks from when you were a kid? You definitely didn't fuss back then. Half ponytails and even pigtails can look grown up with the right styling. Normally, the looser and lower, the better. Bows, clips and headbands can be nice additions, too. Keep the colors subdued for professional environments, but have fun with the young, funky potential of accessories when you're out. Another favorite from kid days is the French braid. To give yours an adult look, end it in a ballerina or messy bun. 
Simple hairstyles for your little girl >>
Volume
Amp up your hair's volume for a simple change that makes a dramatic difference. Use a comb to tease some volume into the hair around the crown of your head and then continue with styling as normal. Whether you pull it back or wear it down, that volume up top is going to get your 'do noticed.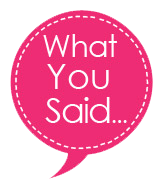 Get a salon blowout at home >> 
So there you go, long-haired beauties: Our favorite simple ways to switch up your hair looks.
Tell us: Do you have any long hair secrets for simple styles? We'd love to hear them in the comments below. 
Steal Rachel McAdams' 'do
Get Rachel McAdams' double-braided hairstyle
A tutorial on how to get Rachel McAdams' red-carpet double-braided headband-with-a-bun style
More tips for long hair:
---
---
---