Little girl hairstyles
Part of the fun of having a little girl is playing with her pretty hair. Here are some simple hairstyles, both trendy and classic, for your little princess.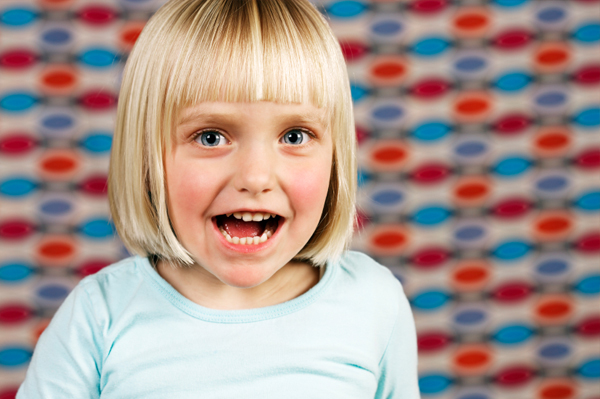 The bob
The timeless bob can match any little girl's personality from sweet to sassy. Best of all, it's one of the easiest hairstyles to maintain. Doll up the look with a colorful side barrette, push her hair behind her ears or let the strands frame her face.
curls
If your daughter is lucky enough to have long curls, let them thrive by keeping their length, but keep her hair out of her face with cute barrettes or try the other hairdos here.
Pigtails and ponytails
Stylist Rachel Janese of the Johnathan Breitung Salon says, "Ponytails and pigtails are always a simple way to go. With young children, hair tends to be a lot finer, so don't hesitate to wet the hair first before styling. And play it up with accessories! Headbands, bows and ribbons always work with girls, and they love them."
Elegant bun
Your little girl doesn't have to be a ballerina to benefit from this easy hair technique. Sweep her hair off her face and neck, and pin her hair up for a sweet and simple style.
Classic braid
Nothing says "sugar and spice and everything nice" like the classic little-girl braid. Long hair, of course, allows spunky, long braids; if her hair is shorter, just braid one strand along her face. Test your creative side and turn her long braid into a bun on top of her head -- or two on each side, Princess Leia style.
French braid
For little girls with heads full of long, thick hair, a traditional French braid is simple yet practical. Or, chic it up a little, as Jennifer J., owner of Juan Salons (Beverly Hills and Brentwood) and celebrity hair colorist, suggests: "A side part and one French braid a la Jennifer Anniston is modern, age appropriate and trendy."
Short and sweet
Some little girls are naturally active, which can result in a head of tangled tresses. If this is your girl, consider a short pixie cut, which will give her more freedom to do cartwheels without the misery of knots in her hair. When it's time for dress up, a cute jeweled bobby pin is all she needs.
Princess flair
For the little girl who considers herself a princess, it's only natural that she have a hairstyle to accompany the role. Take a strand on each side of her head and twist until the two meet in the back. Secure the hair with a band or clip and other accessories, such as her sparkly tiara.
More Hair tips and tricks:
---
---
---