Stop before you chop
Maybe you're tired of the heat and that awful feeling of your hair sticking to the back of your neck. Maybe you've had several bad hair days in a row. Or perhaps you just went through a major life change and want a new style to accompany that. Hacking it all off might seem like a good idea, but before you take the plunge -- or make the cut -- consider the following.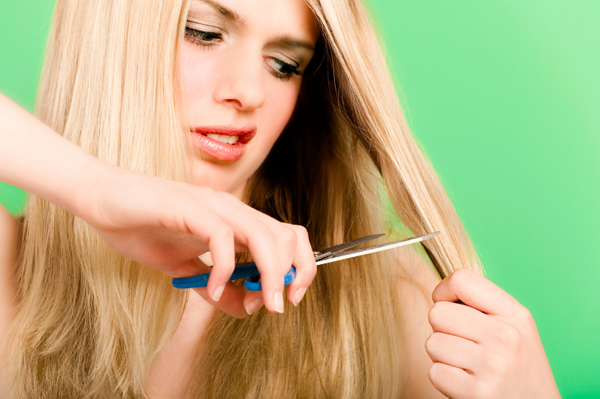 What's motivating you?
Billy Lowe, celebrity hairstylist and Hollywood beauty director, offers a wealth of advice for women considering such a big change. "Many women decide to cut off their hair as an emotional response to something in life," says Lowe.
Think about it: Have you just gone through a breakup? If so, this is the time to make changes, but maybe not with your hair. "A lot of women chop off their hair for an emotional reason, then regret it later, which causes an even greater emotional upset," says Lowe. Once you decide to make an extreme change, think it over for a while to ensure it's something you really want to do rather than an emotional decision you might regret later.
Consider more than just your physical features
Low says that many stylists spend a lot of time focusing on their clients' face shapes but not enough on their lifestyles or schedules. "Stylists can get lost in the rules about face shape. I don't always focus on those because you can give a woman a perfect cut and style based on her face shape, but if she can't maintain it at home, she's going to be frustrated, won't take care of it, won't know how to recreate the look and, ultimately, won't be happy with her hair."
Of course, you don't want a cut that does nothing to flatter your features, but you also do not want one that doesn't fit into your life. Lowe recommends carefully thinking about your lifestyle, your career and the types of tools and products with which you feel comfortable working. Then, discuss it all with your stylist before the haircut.
While that old saying, "It's hair -- it will always grow back" is true, it can take a really long time. Don't get caught up in the moment. A short cut might be perfect for you, but think it through first!
More about short hair:
---
---
---