From the office
to happy hour
If you're going straight from the office to a date or a happy hour with the girls, cut time off your beauty routine with these fast daytime to nighttime hairstyles.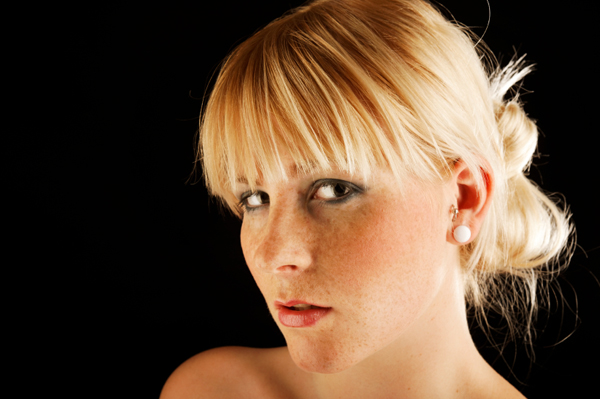 From braid to bun
Hairstylists Peter DeRosa and Mark Hasche of PeterMark Salon in Delray Beach, Florida, suggest styling hair in a side braid for the day, then wrapping it up and pinning it into a low bun for a romantic style at night. For an even sexier nighttime look, take down the braid and let the hair go wavy.  
Selena Gomez's elegant low bun hairstyle >>
Pony up
DeRosa and Hasche say another style suitable for day-to-night transition is a low side pony during the day, which you then wind into a chic chignon for the evening. Simply twist the hair and hold it in place with bobby pins.
Audrina Patridge's side chignon hairstyle >>
Top knot or ballerina bun
Amanda Weir, stylist at Goldwaves Salon, Fort Worth, Texas, says the top knot is an easy, versatile style that transfers from day to night, poolside to party with a sophisticated appeal. The look works best on hair that is shoulder length or longer, she says.
To do it up in the morning, put in a texture-building product and blow dry hair. Using a flat brush, gather and smooth sections one at a time into a ponytail and secure with an elastic band or hair tie. Twist the ponytail until it coils around the elastic, hold with bobby pins and finish with an anti-humidity spray. When you're ready to hit the town, she says, "Throw a headband on and hit the beach, or add some oversized earrings and head to a party!"
How to choose the best hairbrush >>
Change your part
Changing up your part is an easy transformation and a fast remedy for those who crave constant change, Weir says. Blow dry your hair with products appropriate for your texture. Section off the front hairline and blow dry this section left to right, backwards and then forwards to neutralize any cowlicks. Then, pick your part. An extreme side part creates volume and high glamour. Pull the sides back, and it instantly becomes an evening look.   
"Part it down the center, and it's a fashion-forward version of hippie chic," Weir says. "Don't be afraid to switch it up. It's going to look and feel different, but that's the idea!" 
10 Ways to refresh yesterday's hairstyle >>
Pin up your curls
For women with short hairdos, wear your hair down and curly during the workday, then pin the curls back at night. Stylists Kristin Ess and Whitney Olson suggest pinning up the top half of your hair first and gathering the bottom part at the base of your neck. Roll your hair up with your fingers and clip it back with bobby pins. Remove the top pinned sections, and taking sections from each side, twist upward and secure with bobby pins so the hair lies flat. Curl by holding the iron horizontally on one-inch sections of hair beginning at the crown of your head. Uncurl after five to 10 seconds and stretch the curl back to the bobby-pinned sections, separating the curl slightly with your fingers.  After curling the top sections, hold the hair in place with hairspray.
How to turn curly hair into soft waves >>
More hair ideas:
---
---
---