Save time
and look good
We all want what we can't have. Girls with straight hair wish theirs were curly. Girls with curly hair drool over pin-straight hair. As a result, many of us spend a lot of time in front of the bathroom mirror every day, doing our best to make our hair something it's not. Why not take back that extra time and embrace your hair's natural style? Take the following advice from Billy Lowe, celebrity hairstylist and Hollywood beauty director, on how to work with what nature gave you.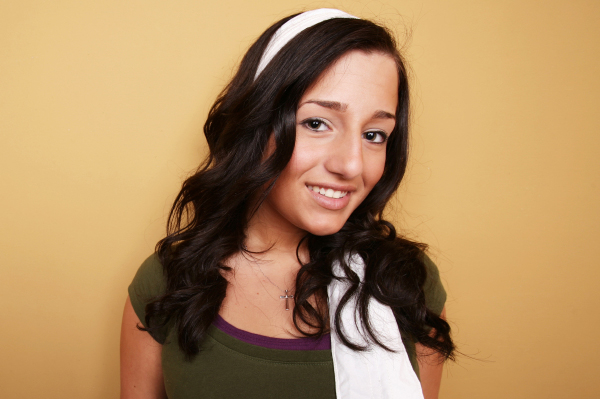 Curly Hair
Lowe says that a lot of women get frustrated with their curly hair because they are always trying to work against it, not with it. "It's not always about getting it straight or perfecting the curl," Lowe explains. Some women are at odds with their curly hair because it can look messy. To address this, Lowe recommends using a simple headband to pull the hair around your face back. Then, scrunch the rest of your hair with a curl-enhancing product and let it be itself!
How to get soft, touchable curls >>
Straight hair
Along the lines of the "you always want what you don't have," thinking, straight-haired women sometimes want more curl and fullness. Why not enjoy your straight hair? The key is to not weigh it down with heavy products. Pass on serums, and go for light sprays.
Wavy hair
As with curly hair, Lowe suggests using a scarf or accessory to pull your wavy hair away from your face. Apply a styling cream, not a gel or mousse product, and scrunch away. According to Lowe, styling cream gives more control. Alternatively, Lowe suggests that you tuck your hair behind your ears or use a blow dryer on the front sections to neaten them up, then use a styling cream on the rest and allow it to air dry.
10 Most romantic hairstyles >>
Even if it's out of your comfort zone, try working with your natural hair. You might find that you like both the time savings and the look!
More hair ideas:
---
---
---