Squeaky clean in a jiffy
According to The Average American by Kevin O'Keefe, the average American showers for 10 minutes every day. Cut that in half with these simple steps and you'll save 35 minutes each week. That's more than 30 hours each year!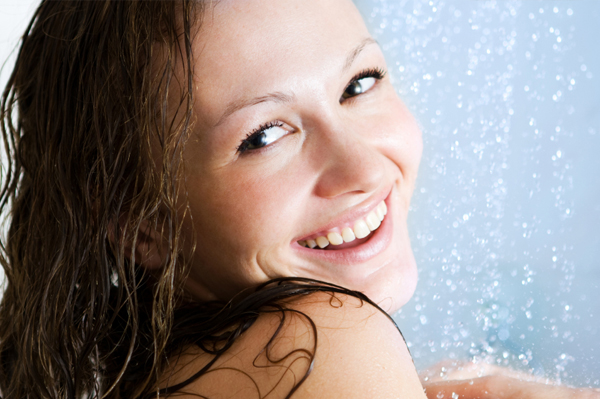 Use multi-functional products.
Streamline your routine by cutting down on the number of products you use for each shower. Try a two-in-one shampoo and conditioner or a body wash that's gentle enough for your face. Not only will using fewer products save you time, but it'll also save you money.  
5 Beauty products that serve more than one purpose >>
Eliminate extra tasks.
Not every task should be performed every shower. For example, plan to exfoliate twice a week on predefined days. If you're wearing pants to work, skip shaving your legs, or skip your underarms if you're wearing sleeves. For silky, shiny hair, you can get away with shampooing only every other day.
The importance of exfoliation >>
Plan your routine.
Think of your shower as an assembly line: If you know the order of operations, each day you'll get faster. Start with a full-body rinse, then shampoo quickly. Apply conditioner and tackle any scheduled tasks, like shaving or exfoliating. Rinse out your conditioner. Do a full-body wash and rinse, and you're done.  
Multitask.
Combine daily tasks to shave seconds off your shower time. While your conditioner is working, wash your face or exfoliate. Lather up, but don't rinse right away. Use the suds as shaving cream to save time and money (no more messy shaving cream!).
8 Do's and don'ts to simplify your morning routine >>
Set a timer.
Standing in a warm shower can be relaxing, but when you're in a rush, avoid temptation and stay on track by using an alarm. It seems basic, but setting a timer -- a simple egg timer will do the trick -- can keep you on task. After a couple weeks, a speedy shower will become routine, so you'll be able to ditch the alarm.
More skin care and beauty tips:
---
---
---